BENEFITS OF ANCHAL SOYABEAN OIL
• Contains good variety of essential omega fatty acids that the body needs to remain healthy
• It can reduce dangerous cholesterol levels
• Has little flavor and hence doesnt interfere with the taste of the food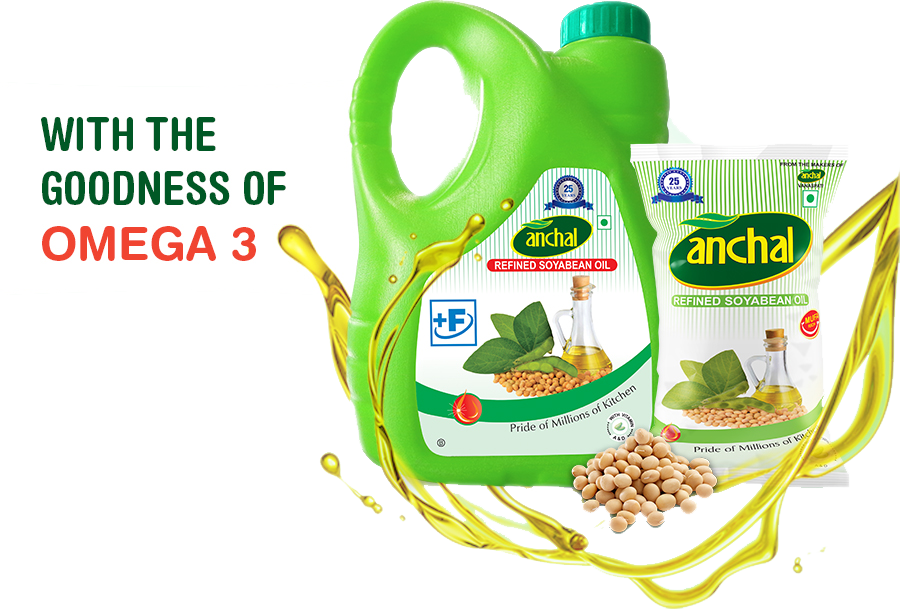 • Aids in improving symptoms of Alzheimer's disease
• It can stimulate the regrowth or increased healing of bones.
• Protects skin cell membranes from damage and infections.
Anchal Soyabean Oil is a form of vegetable oil that is extracted from the seeds of soyabean. It is one of the most widely used vegetable oil in the world as soyabeans are one of the most widely cultivated and utilized plants.